OYU TOLGOI PROJECTS
Moncon Construction LLC has been successfully cooperating and working on Oyu Tolgoi projects' construction works since 2017.
Contact us
Mine dry, office and control room facility building
This project is one of the main buildings of Oyu tolgoi – underground project and it aims to provide comfortable shower and changing room as well as to washing and drying clothes for underground miners. Besides, this building consists of device control rooms and general office rooms. The building is located next to Shaft#2, axle of 98.4 m to 95.4 m. The main structure is cast iron base, reinforced concrete with reinforced concrete block masonry diaphragm wall, metal frame and polyurethane foaming insulation with sandwich panel walls, and a composite proof. The floor is made of Bondeck Structural Steel Deck covered reinforced concrete. This building is 2 floors which used construction detailed technologies.
On this project our company is cooperating with Monnis International LLC and we are completing the construction structure and interior work of the project. Our work is included 985ton steel structure, 57000m3 excavation work, 5800m3 reinforced concrete structure work, 8190m2 reinforced concrete block masonry diaphragm wall installation work, 13600m2 exterior walls, and installation work of sandwich roof. At the moment we are working on the interior work and planning to complete and hand over the project within year 2018. Up to this time we have supplied 450 thousand man hours without any safety issues.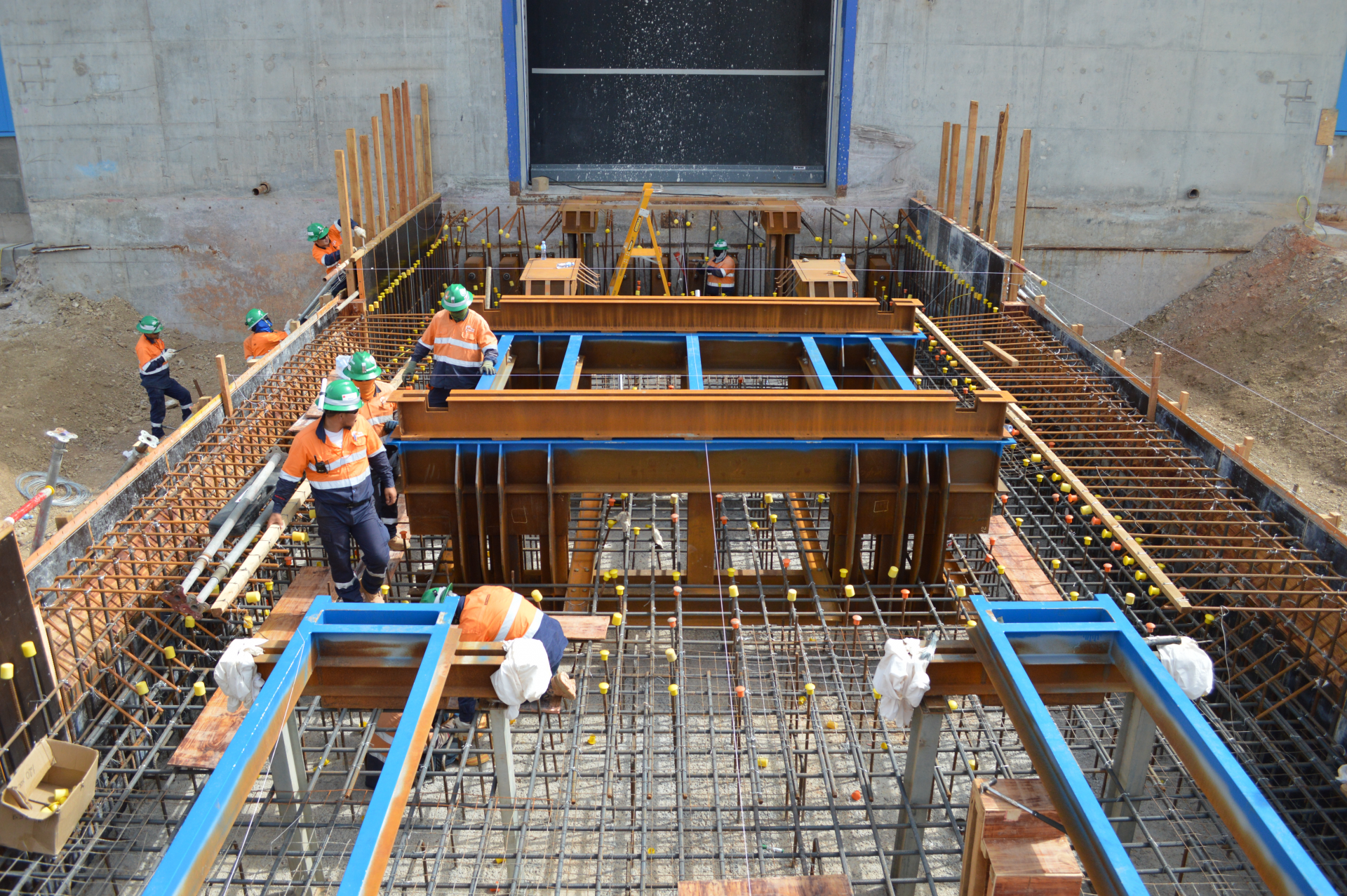 OYU TOLGOI UNDEGROUND MINE SHAFT#2 FACILITIES
We have been cooperating with Monadelphous Mongolia LLC since 2017 on Oyu tolgoi underground mine buildings' construction, maintenance, demolition work and temporary office and temporary lighting installation works. We have completed demolition and reinforced concrete covering work of raw material tunnel conveyer which comes from Shaft#2 and surrounding foundation concrete pouring works as well. In addition we are working on the south conveyer demolition work of Shaft#2, and sub buildings excavation work, construction work and maintenance of Shaft#1. For this project we have supplied 250 thousand safety man hours.
Furthermore, we have expanded its scope of work from August 2018 to do construction work of conveyer which is the conveyer of raw materials comes from Shaft #2 and Shaft#2 dewatering system construction work with its engineering piping installation works.
Structure work of Shaft#2 conveyer
We have started the construction work of the raw material conveyer CVB2030. This is built to transfer the half manufactured raw materials which came from the 1300meters depth of Shaft#2.
We are doing the structural work of 8% slope tunnel which is -24meters from the stratum of the earth to+0,000 of this conveyer system.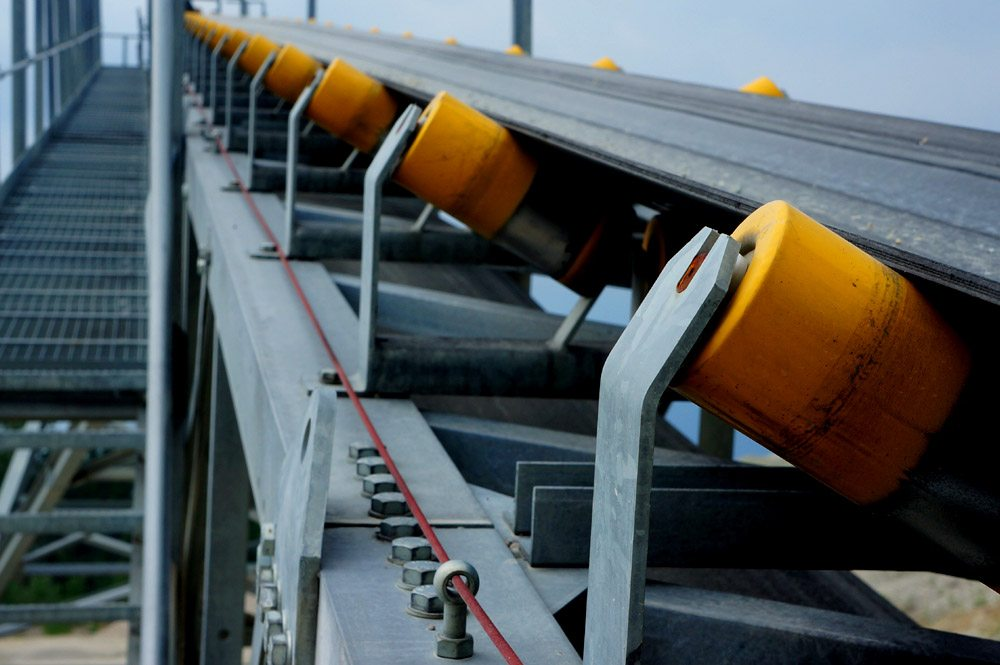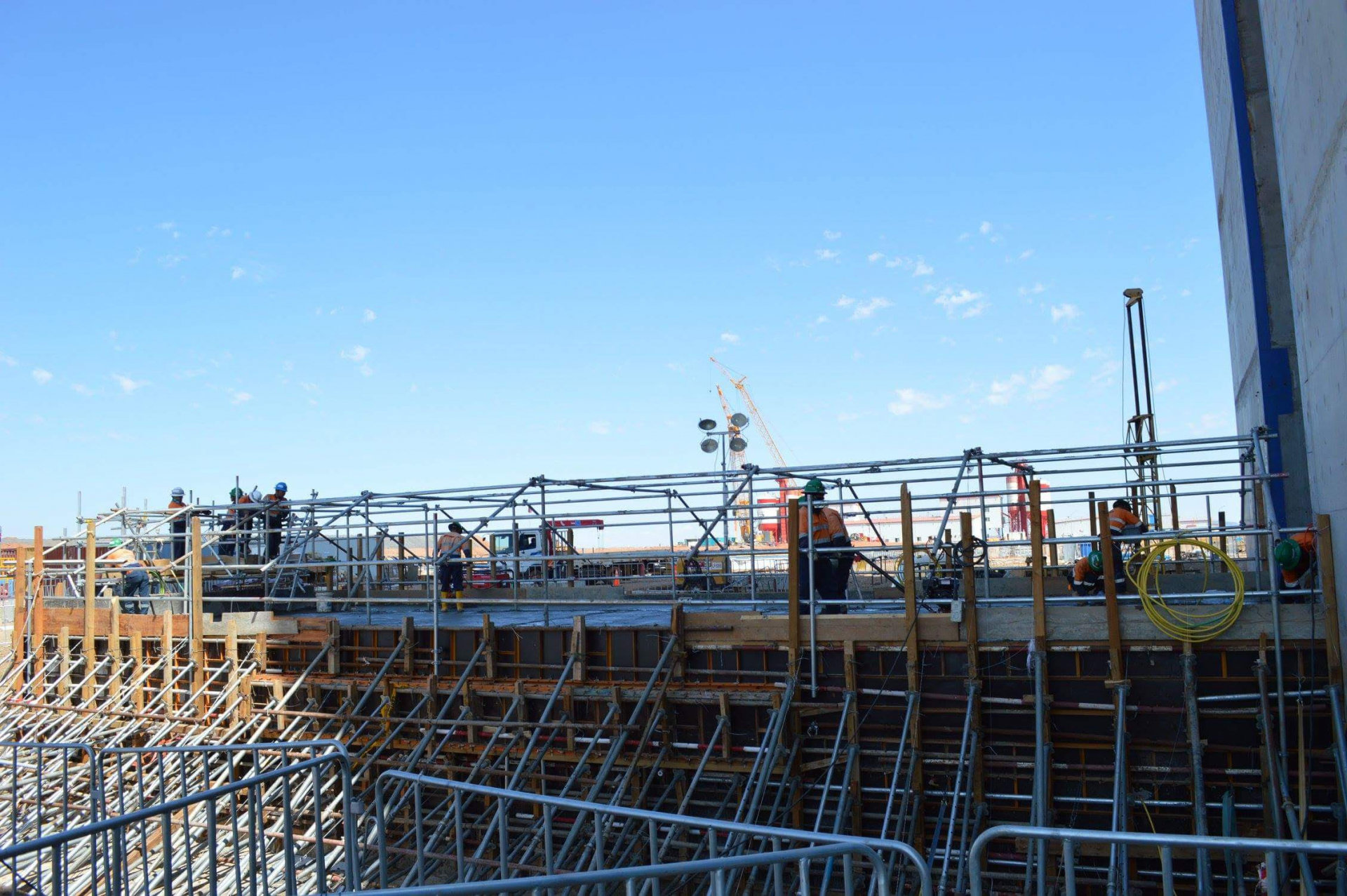 Complete construction and structural work of Shaft#2 surface dewatering facilities
This project is the structural work of full facility which will be dewatering the all the surface water collected around the buildings connected to Shaft 2. This project includes excavation, steel concrete foundation, steel structure, polyurethane foam insulation, sandwich wall, roof installation, basement of the equipment's, internal mechanical piping works and also pouring concrete work of 130m3 and 54m3 concrete structured liquid contain tank. Currently this project is started at the Oyu tolgoi site.