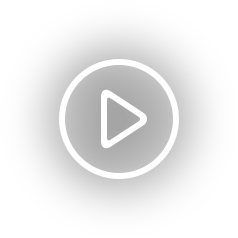 Make a Better Future
"Mandala Garden" town is the first town with comprehensive planning that has advanced the standard planning established in the construction industry and includes many innovative solutions, in addition to daily human needs, in harmony with the landscaping and engineering infrastructure of the town. Within the framework of social responsibility, the "Animal, Water, Tree – AWT" concept aimed at preserving ecological balance and creating a healthy and safe living environment for our future generations is being implemented in "Mandala Garden" town.
Download brochure
MANDALA GARDEN TOWN INTRODUCTION
Mandala Garden Town is located at Ulaanbaatar city's new urban area center, Artsat hill of Bogd Mountain. It is located at the 4th khoroo of Khan Uul district and is rated as "A" grade area in accordance with Ulaanbaatar city urban area ratings. The land consists of 10 hectares of land and is located nearby to various markets, services, kindergarten, school, and hospitals that would provide effortless accessibility. The west side of the location has an international airport, and on the east side, it is connected with a low-traffic road that would connect you to the center of the city swiftly. In addition, the new generation of Mandala Garden town residents, which are the children would have ease of access to British school that implements the international British standard in Mongolia, Japanese Sakura school, and one of the Top 10 school of Mongolia, "Shine Ue" secondary school.
STRUCTURES THAT ARE INCLUDED IN THE TOWN
· MARKET AND SERVICE CENTER
· SECONDARY SCHOOL
· KINDERGARTEN
· TERRACE ON ROOFTOP
· AREA FOR ELDERLY
· GREEN ZONE THAT CONSISTS OF VARIOUS GREEN PLANTS
· WATER BUILDING THAT INCLUDES POOL AND WATERFALL
· 1.2 KM RUNNING LANE AND BICYCLE LANE THAT ENCIRCLES THE TOWN
· FOOTBALL AREA · BASKETBALL COURT
· GOLF DRIVING RANGE AREA
· SPORTS COMPLEX CENTER
· CAR PARKING AREA