Factory and service facilities
Gobi factory building
In June 2018, the construction of Gobi Company, a building with metal frame frames with total 6,677 m2, located in Khan-Uul District, a wool and cashmere product producer, is one of the world known products of Mongolia. The construction of this plant is to be commissioned in October 2018.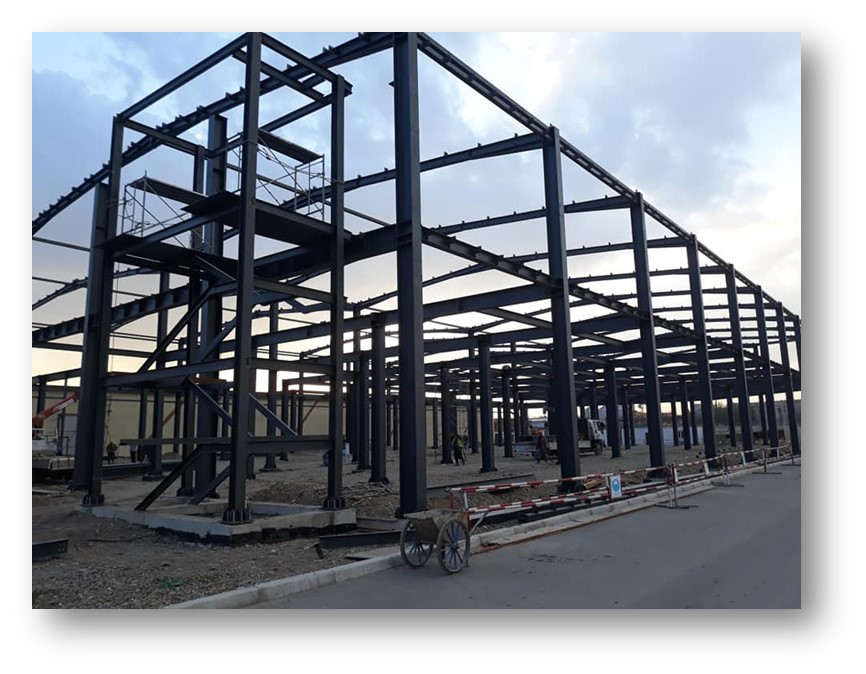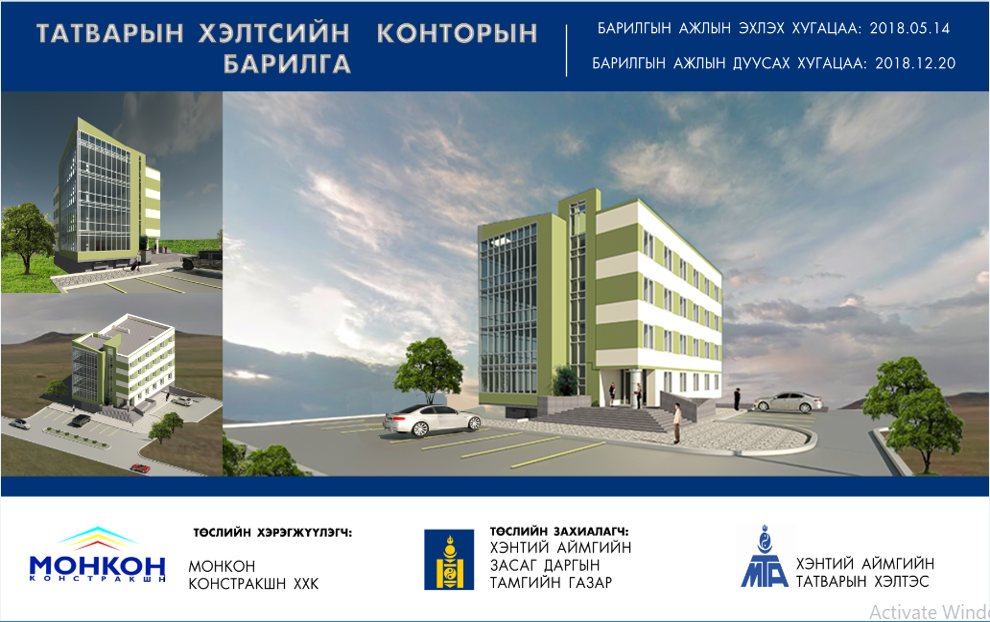 Building of the Tax Office
The construction of the Tax Office on the Kherlen, Khentii province is being implemented from April 2018. The project is being implemented by the Governor's Administration of Khentii province, with a total of 1,035m2, 4 storey office buildings. The project is fully operational in December 2018.
Trade and Development Bank "Urguu" branch
By order of Trade and Development bank Ulaanbaatar city, the old building of "Urguu" branch was renewed at the 13 th khoroo of Bayangol district. The 3 storey office building was built from September 2014 to late February.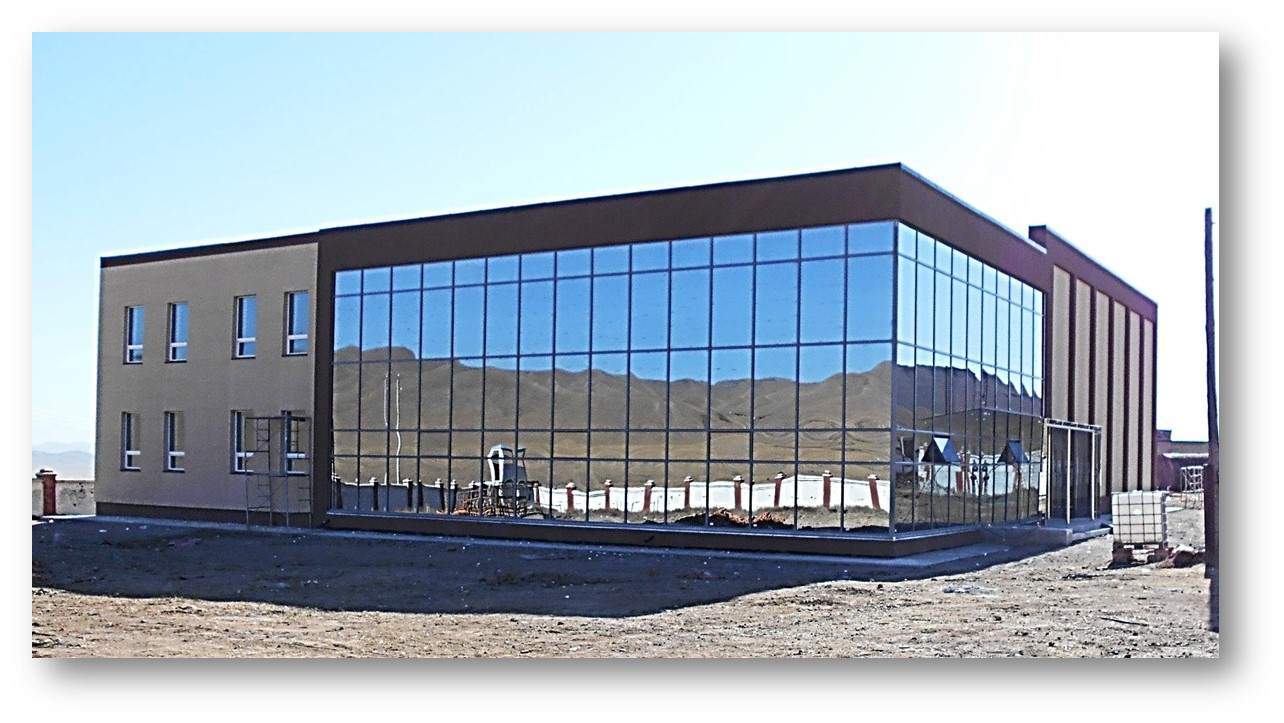 Cultural center, parking and hot water facility
Moncon construction LLC constructed complex building with cultural center, indoor parking and hot water facilities in 311 Military unit at Altanbulag, Tuv province and which implemented by Army engineering corps of USA.
Hera Industrial Park
Moncon construction LLC constructed office building of Hera Equipment LLC which completed in 2011.